This week Visit Sunshine Coast (VSC) celebrated a social media milestone, with our official Instagram page reaching 100,000 followers.
The page was launched in 2013 to increase brand awareness of the destination through photos of the Sunshine Coast's iconic landmarks, tourist attractions and local wildlife.
Since the page was started, more than 400,000 people have shared their images of the Sunshine Coast through the #visitsunshinecoast hashtag.
Instagram has the power to influence holidaymakers researching their next getaway, with destination imagery the number one tool for inspiring travellers and converting bookings to our region.
The photos we share tell the story of the Sunshine Coast, providing holidaymakers with travel ideas and bucket-list experiences.
And while our stunning coastline and lush hinterland are a major drawcard for visitors, so too is our rich food scene.
In fact, food tourism is becoming an increasingly sought-after experience, ranking in the top five most important factors for travellers when choosing a holiday destination, according to Tourism Australia.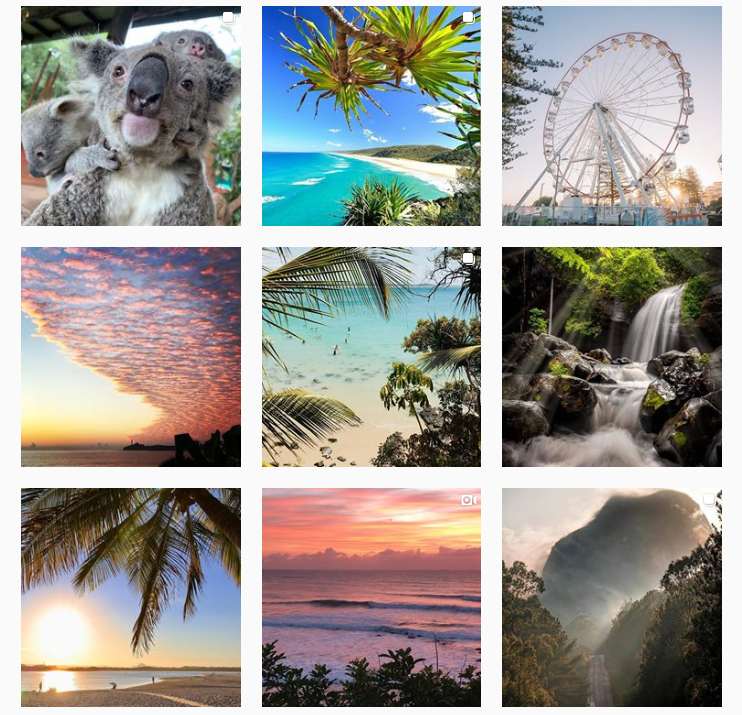 To share what's on the Sunshine Coast menu, VSC will hold a series of food activations targeting our drive market to encourage visitors on a gastronomic tour of the region and introduce them Australia's newest food festival, The Curated Plate, set to debut on the Sunshine Coast next month.
The first activation will be held this weekend at the Queensland Garden Expo followed by our largest ever presence at Regional Flavours, Brisbane's free food and wine festival, to be held 20-21 July.
Regional Flavours is expected to attract more than 80,000 food-lovers across the two-days, making it the perfect platform to share our food story.
VSC is working in conjunction with the Sunshine Coast Food and Agribusiness Network on the event, and we will feature alongside 10 local producers to showcase our region's unique food offerings, including Jerky King and Harvest King, Hum Honey, Kenilworth Dairies, Kokopod Chocolate, The Fresh Chair Co, Woombye Cheese, QCamel, Pure Mill Chocolate, German Bakehouse and Pomodoras Fine Foods.
Following Regional Flavours, VSC will hold additional food activations at the Brisbane Night Noodle Markets and Sunshine Coast Lightning games.
With paddock to plate experiences, craft beer tours, seafood fresh off the trawler, world class restaurants, farmers markets and cooking schools, there's plenty to tempt the taste buds of travellers on the Sunshine Coast.
The only hard part will be leaving enough room for dessert.