Queensland's Sunshine Coast is putting its rich food culture in prime position on its tourism menu with the launch today of the Sunshine Coast Food Trail.
The Food Trail was launched by famed Sunshine Coast chef, Peter Kuruvita (Noosa Beach House), at an event at Mooloolaba's Rockliff Seafoods, whose local spanner crabs are featured on Peter's new national TV program 'Coastal Kitchen'. The Rockliff spanner crabs have also been championed by pioneering Sydney chef Tetsuya Wakuda, who uses the product in his Singapore restaurant Waku Ghin. They are also exported to Japan, Hong Kong, USA and Taiwan.
The new interactive website (www.visitsunshinecoast.com/foodtrails) will enable visitors to create their own personalised food trail taking in the region's best producers, markets, restaurants, cooking schools, events, wineries and brewers.
The Food Trail has been developed by Visit Sunshine Coast in partnership with Tourism and Events Queensland, the Department of State Development, the Sunshine Coast, Gympie and Noosa Shire Councils and Destination Gympie Region.
Visitors will be able to create their own journey with directions to guide them on their food tour of the region. The site will be enabled for desktop, tablet and mobile devices.
The aim is to showcase the freshness and rich variety of Sunshine Coast food and produce, while providing new and emerging food operators with the opportunity to promote their produce to a wider audience.
The Sunshine Coast – which celebrates the 50th anniversary of the region's naming in August 2017 – has been a rich agricultural destination for well over a hundred years, based originally on sugar cane, pineapples and dairy, but now covering everything from feijoas and snails to ginger, macadamias and world-renowned seafood.
Complementing the growth of the region's produce, has been the expansion of high-quality restaurants, cooking schools, food events, wineries and breweries.
The site will provide visitors with full information on the producer or the experience with location, operating times and contact details.
With the Sunshine Coast's ease of access and relatively compact space, the drive trails can be designed to suit anything from a half-day 'taste' to a multi-day 'buffet'.
"We believe the Sunshine Coast is qualified to own the title of Queensland's leading 'food tourism' destination and this new site will help visitors truly engage and interact with the region's extensive and diverse product mix," said Simon Latchford, CEO of Visit Sunshine Coast.
"From the region's earliest days, the Sunshine Coast has been synonymous with food. It was a great dairy region and now we have some of the finest cheese-makers, Buderim Ginger was an early pioneer and now we have an incredible range of Asian-inspired cooking schools, and of course our coast is a fishing haven, and Mooloolaba and Tin Can Bay prawns and Noosa mud crabs are now established as favourite menu items for chefs around the world.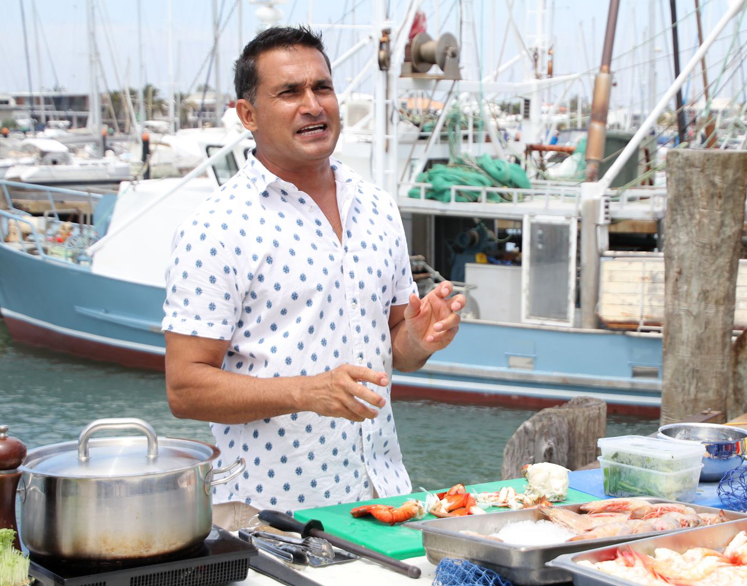 "Vibrant markets such as Eumundi and the Noosa Farmers Markets have allowed specialist producers to blossom, and with that has come a wide range of 'hatted' restaurants, wineries, breweries, coffee roasters and food attractions.
"The new food trail is aimed at showing that while our beaches and sunshine may be a primary attraction for many tourists, there is far more depth to the region's tourism menu. The beauty is that you can enjoy time at the beach in the morning and head off to the Hinterland for a food discovery tour in the afternoon.
"Visitors will be able to follow an authentic year round food tourism trail and add seasonal product and part time producers to their itineraries, along with key festivals, markets and restaurants that feature Sunshine Coast produce.
"The food trail covers a region from the Glass House Mountains in the south to the Hinterland and Mary Valley in the west, and north to Noosa and the Gympie region, and all three councils (Sunshine Coast, Gympie and Noosa Shire) have come together in partnership, with the support of Tourism & Events Queensland, to showcase the region's outstanding food pedigree," said Mr Latchford.
Award-winning chef, Peter Kuruvita said, "Since moving to the Sunshine Coast three years ago and recently filming the region for SBS Coastal Kitchen, I have been amazed at how the area has expanded both its food scene and variety of produce over recent years.
"We have incredible and abundant seafood, a huge variety of ethical organic produce being farmed covering everything from nomadic chickens, macadamia's and indigenous bush tucker to camel milk. The producers are passionate and the local community incredibly supportive of them.
"All this, along with a thriving and expanding restaurant scene and food and wine festivals throughout the year, have really cemented Sunshine Coast on the culinary map. Oh, and the surf and beaches aren't bad either!"
The Food Trail site was built by Adelphi Digital will launch with over 100 businesses featured with the aim to increase substantially over the next year. Sunshine Coast food producers and experiences wanting to be involved can be included for free by uploading their details to: www.visitsunshinecoast.com/foodtrailsapply.
Visitors are encouraged to share their Sunshine Coast food experience via social media using the #VisitSunshineCoast hashtag.
Images for download: https://goo.gl/9VLZb5
The trail is available at: www.visitsunshinecoast.com/foodtrails