Planning a holiday to the Sunshine Coast has never been easier with a brand-new website delivering inspiration to 'book now' at lightning speed.
The consumer facing visitsunshinecoast.com has been redeveloped for faster performance by the region's tourism organisation Visit Sunshine Coast (VSC), with options to 'book now' at the forefront of each operator listing.
The new visitsunshinecoast.com consistently outperforms other websites of its kind on page speed and search engine optimisation, ensuring the website is easy to use on smart phone devices and the Sunshine Coast is prioritised in Google search results.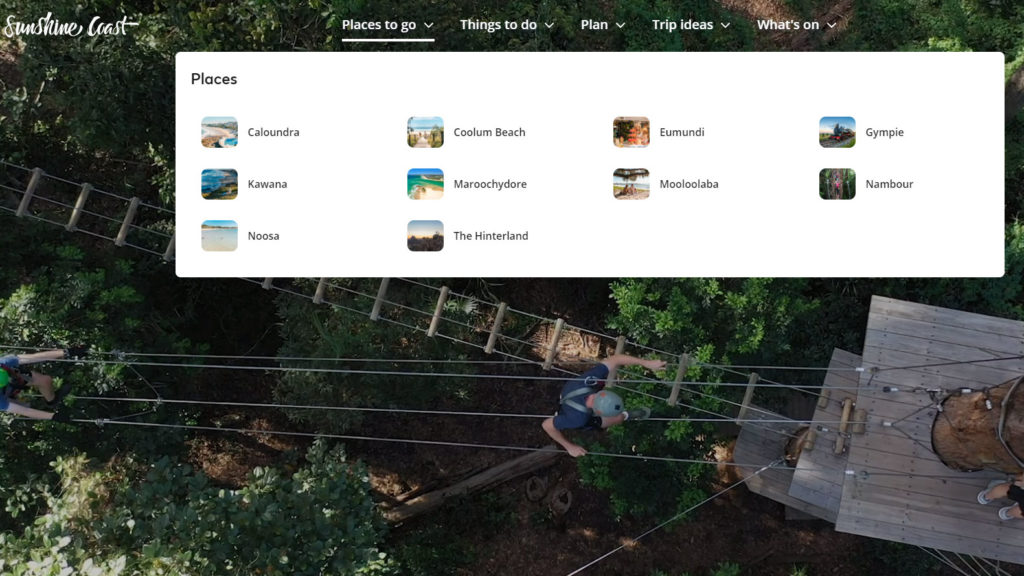 The website launch coincides with a mega marketing blitz for the region being rolled out by VSC across Australia and New Zealand, encouraging holidaymakers to escape the cold and immerse themselves on the Sunshine Coast this winter.
VSC CEO Matt Stoeckel said the new website follows in the footsteps of the successful launch of the region's new brand 'For real'.
"We are incredibly proud to officially launch the new website, which is designed to reflect how consumers think, putting content around things to do, places to visit, trip ideas, events and latest deals at the forefront.
"The new visitsunshinecoast.com also seamlessly connects visitors with our local operators, giving options to click through and book local tours, attractions and accommodation."
On average visitsunshinecoast.com attracts 350,000 page views a month and 65,000 monthly active users, making it one of VSC's most important digital assets.
Excitingly, the technology used to build the new website is easily adaptable so it can evolve alongside any tech advancements.
Moving forward all VSC brand campaigns will direct visitors to the new site, including the newly launched 'Immerse Yourself. For real' winter initiative.
"Our Immerse Yourself campaign will be rolled out across our key interstate and New Zealand markets showcasing a myriad of 'pinch yourself' moments you can experience this winter on the Sunshine Coast," Mr Stoeckel said.
'The campaign will drive visitors to a special landing page on our new website, where they will have access to trip ideas, itineraries and Sunshine Coast deals to help them plan, and book, their ultimate escape."
For more, go to visitsunshinecoast.com.