Visit Sunshine Coast's Director of Marketing and Strategic Partnerships, Simon Latchford, will be the regional tourism organisation's new Chief Executive Officer, Chairman Grant Hunt has announced.
Latchford, who has been with VSC for almost two years, has been successfully acting in the role of CEO for the past 10 weeks, and following a comprehensive and nationwide recruitment process was selected as the successful candidate from an outstanding field of applicants.
Announcing the appointment, Chair of VSC, Grant Hunt welcomed Simon's appointment.
"The search for a new CEO attracted an exceptional field of candidates from within Australia and overseas. We see this as a reflection of the reputation and industry standing the organisation has achieved over recent years.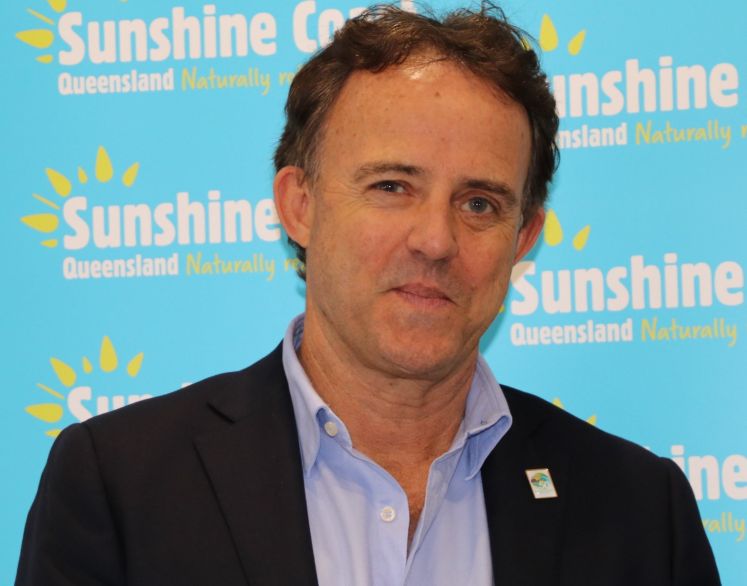 "Simon's ability to forge strong relationships and partnerships, coupled with his innovative approach to marketing, makes him the ideal candidate to lead the organisation into the future.
"The figures from the past year have demonstrated unequivocally that our marketing campaigns have created a very positive and powerful image for the Sunshine Coast which is producing positive results for all areas – from the coastal towns of Caloundra, Mooloolaba, Maroochydore, Noosa and Rainbow Beach, through to inland destinations in the Hinterland and Gympie areas.
"Simon will be concentrating on building on the successful results achieved to date. The expansion of air services into Sunshine Coast Airport and the vast range of events planned throughout the region during the year ahead, place us in a strong position to execute our highly targeted marketing and promotions strategy. The powerful business and community support we receive also provides a strong platform for growth," said Mr Hunt.
Simon has a strong background in tourism management, industry development, aviation, marketing, branding, events and special high profile projects. He has held senior positions in the marketing and strategic development of leading destinations such as the Whitsundays, regional Victoria and formerly as the Group Marketing and Destination Development Manager for Margaret River Tourism in Western Australia.
Simon Latchford replaces Simon Ambrose, who was CEO from 2013 and played an important role in establishing the Sunshine Coast as one of Australia's fastest growing tourism regions over the past three years. Simon recently relocated to Melbourne where he has taken up an exciting role as CEO of the National Trust of Australia (Victoria).