Highly experienced tourism marketer – Kelly Ryan – has been appointed to the key role of Head of Marketing at Visit Sunshine Coast (VSC).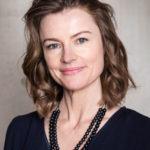 During the past 12 years, Kelly has supported the Canberra tourism industry in senior marketing roles including as Director of Strategy and Insights as well as Director of Marketing at the State Tourism Organisation – VisitCanberra.
In this capacity, Kelly was responsible for leading a marketing team of 15 staff in delivering strategies and campaigns for the Australian Capital Territory. Most notable of these was the Human Brochure which was awarded best National Destination Marketing Campaign at the Australian Tourism Awards In 2014.
Most recently, Kelly has been working at the highly regarded National Portrait Gallery in Canberra where she has held the position of Manager External Relations for the past eighteen months.
VSC CEO Matt Stoeckel welcomed Kelly to Team Sunshine Coast at what is a critical time for the destination.
"Kelly is a well recognised leader in tourism marketing with a proven track record of delivering results for destinations and national attractions," Mr Stoeckel said.
"Kelly's wealth of experience and passion for destination marketing make her a natural fit for the Sunshine Coast. During her time with VisitCanberra she led a high performing marketing team that contributed towards record visitor arrivals to the region, and I know she can do the same for us."
"Critically, Kelly's experience in brand management will be fundamental to rolling out Sunshine Coast's new destination brand, For real."
Kelly will be available for interviews once she commences with VSC from early July.