Sunshine Coast takes advantage of southern wintry chill to launch new Vacation Migration campaign
Visit Sunshine Coast (VSC) and Tourism Events Queensland (TEQ) have used the onset of the southern winter to launch a new campaign calling for residents of southern states to take a 'Vacation Migration' to the 'Sunny Coast'.
As the southern states battened down to withstand a major rainstorm, VSC has launched a comprehensive destination brand campaign targeting the Sydney and Melbourne markets.
The new campaign will run throughout most of June and includes a mix of television commercials, print, and digital online media, with Virgin Australia offering special airfare/accommodation packages to the Sunshine Coast.
The campaign positions the Sunshine Coast as Australia's revitalising holiday experience, and is based around taking a 'Vacation Migration' to a warmer climate with a rich variety of natural attractions.
With a major increase in airline capacity to the Sunshine Coast and with a record schedule of events, the new campaign is designed to position the Sunshine Coast as the perfect destination for a 'naturally refreshing' holiday.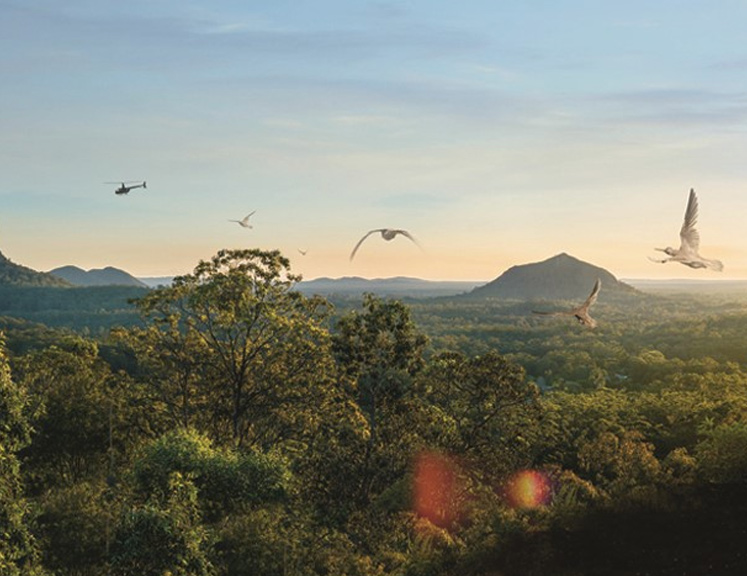 Virgin Australia is a major partner in the campaign, offering airfare and accommodation packages from Sydney (from $375pp) and Melbourne (from $445pp), both based on twin-share.
Commenting on the launch of the new campaign, acting CEO of Visit Sunshine Coast, Simon Latchford, said that the timing of the campaign couldn't have been better timed.
"With Sydney and Melbourne finally exposed to winter our offer of sunshine, relaxation, wellbeing and excitement should provide a potent and attractive combination," he said.
"Virgin Australia's packages over the winter period are very competitive and with accessibility from Sunshine Coast Airport so easy, we can offer a perfect short-break or longer immersion that makes the most of our diverse range of attractions and activities."
The campaign will complement an exciting 'Ice Age' promotion at Australia Zoo between 25 June and 10 July that will accompany the launch of the new blockbuster Disney film. The Ice Age promotion will be featured extensively on the Today Show, with a national competition as well as live weather crosses from Australia Zoo on 27 June.