The natural authenticity of Queensland's Sunshine Coast is showcased in new 'For Real' destination campaign Queensland's Sunshine Coast will showcase its renowned natural attributes in a new destination marketing campaign launched in New Zealand today called 'For Real'.
For Real is all about the real experiences, real culture, real people and real nature that makes the Sunshine Coast unique. The campaign takes on a new relevance following the pandemic, with extensive research highlighting travellers' desires for nature-based experiences – something the Sunshine Coast offers in spades.
The campaign will show quintessential Sunshine Coast experiences to be rolled out through social media advertising via Facebook and Instagram.
Visit Sunshine Coast (VSC) CEO Matt Stoeckel said the new campaign aims to inspire Kiwis to take their next international holiday in the Sunshine Coast when the time is right for international travel once again.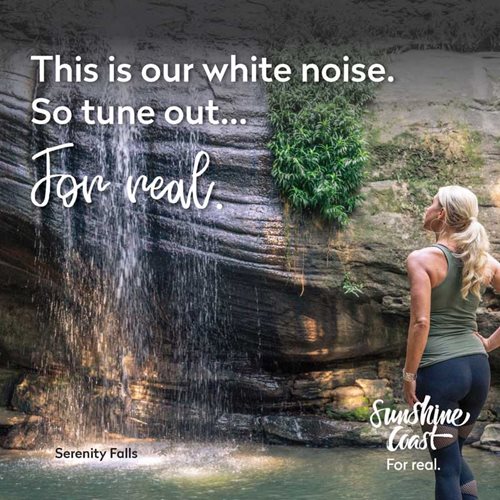 "The campaign showcases the breadth and depth of experiences available on the Sunshine Coast, in particular highlighting our natural environment which makes us such an attractive and safe destination for the New Zealand market.
"Undoubtedly the Sunshine Coast has a world-class reputation for its premium beach and nature-based environment, and today there is even greater desire for uncrowded beaches, wide-open spaces and a genuine respect for nature, which is reflected in this campaign."
The launch comes after phase one of the campaign was successfully implemented in the domestic market.
Prior to the pandemic and to the year ending March 2020, New Zealand was the number one international market for the Sunshine Coast attracting 84,000 visitors.