Everything is coming up roses for garden-lovers as the Sunshine Coast prepares to host the Queensland Garden Expo, a three-day celebration of flower power in July.
The 36th annual Queensland Garden Expo will take place from 9-11 July at the Nambour Showgrounds, with over seven hectares of inspiration for both experienced gardeners and more recent 'converts'.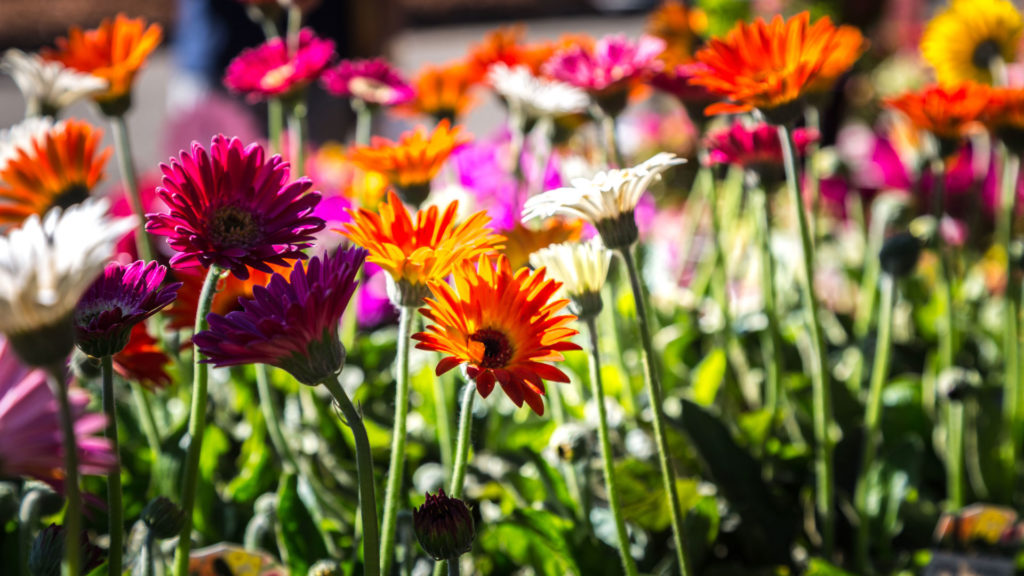 Held at a perfect time for winter escapes to the Sunshine Coast, with July daytime temperatures usually in the early to mid 20C's, the Queensland Garden Expo will tap into Australians' passion for gardening with 350 exhibitors — including 55 nurseries — and some 45 guest speakers, presenting a fertile program for nature lovers.
The program includes 'Back to Basics' talks each day to encourage visitors who are new to gardening, in addition to the wide range of gardening topics that have become firm favourites with more experienced gardeners.
Attendees will be able to learn, explore and get inspired; and can then find everything they need at the Expo, including a choice of more than 60,000 plants ready for sale each day of the event.
A truly family-friendly event, children will be entertained with a range of interactive sessions such as kids craft and seed planting, along with a free kids playground.
Queensland Garden Expo Chairman Simon Smith said that lockdowns and the ban on overseas travel had created a situation where people were 'stuck' at home so they took the opportunity to invest their money and transform their gardens.
"Many home owners renovated their gardens or incorporated food producing trees and shrubs which led to strong wholesale and retail sales," Mr Smith said.
"With food shortage fears and people wanting to limit trips to the shops there was also a boom in the sales of all things edible. Fruit trees and vegetable seedlings in particular became very hard to source.
"Another growth area was indoor foliage lines, which the Nursery Industry Survey reported grew by 9 per cent last year. With people spending more time inside their homes, indoor plants have become exceptionally popular."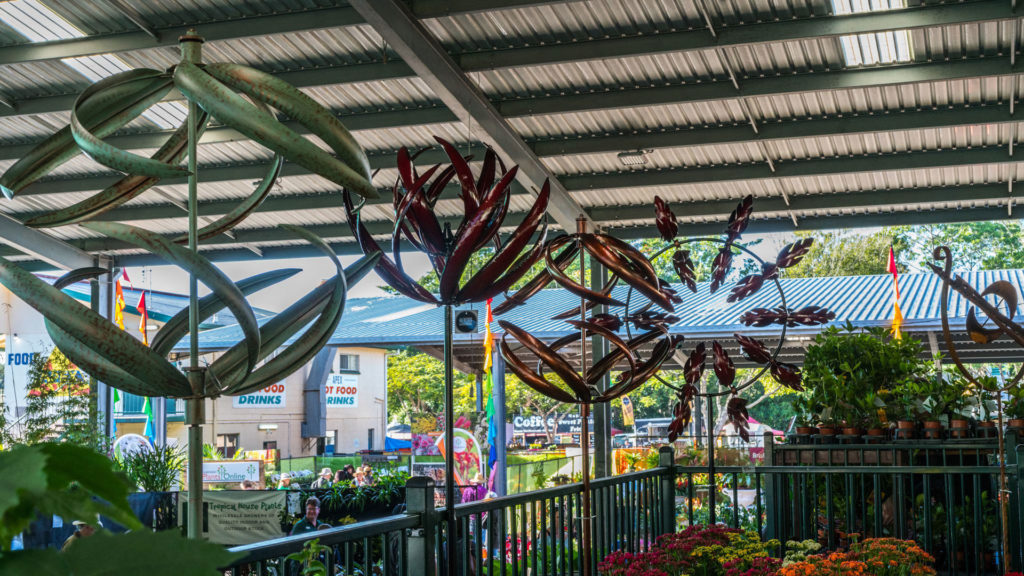 "The Expo caters for all plant lovers and this year will be no different. Our quality growers are strategic in setting aside and growing plant lines so that our visitors always have a broad and interesting range of plants to choose from," Mr Smith said.
"There is no better time to get back into your garden and plant out that veggie patch you always wanted, drop in your own small fruit orchard, create a Balinese-themed garden in your pool area, build a native wildlife-friendly garden or create your own indoor plant utopia."
The Queensland Garden Expo speaker program is the biggest in Australia and will welcome back crowd-favourites such as ABC's Gardening Australia gurus Sophie Thomson, Costa Georgiadis and Jerry Coleby-Williams as well as event favourites Adam Woodhams, Dr Kevin Redd and Phil Dudman.
Tickets are $20 for adults, while children under 15 are free. For more information, visit www.qldgardenexpo.com.au.
A range of special accommodation packages are available for stays on the Sunshine Coast over the weekend, and can be accessed via https://www.visitsunshinecoast.com/deals
Deals include:
Landmark Resort Mooloolaba – 15% off 3 and 5 night plus stays for all room types valid for travel until 17/09/21. Promo code 15SAVE must be entered online to access this discount. https://www.landmarkresort.com.au/
Novotel Sunshine Coast Resort: Vitamin Sea Deal – stay 2 nights and receive a $50 food & beverage resort credit to use during your stay – https://www.novotelsunshinecoast.com.au/
First Light Mooloolaba: 15% off 3 and 5 night plus stays for all room types valid for travel until 17/09/21. Promo code STAY15 must be entered online to access this discount. https://www.firstlightmooloolaba.com.au/
Fast facts — Queensland Garden Expo 2021
Where:
Nambour Showgrounds, Coronation Avenue, Nambour on Queensland's Sunshine Coast.
When:
Friday, 9 July to Sunday, 11 July 2021.
Opening times:

Gates open 8:00am daily.

Gates close 5:00pm Friday and Saturday; 4:00pm Sunday.

Disability access:
The showground offers excellent facilities for wheelchair visitors with on-site disabled parking, easy access and ground level exhibits along with disabled toilet facilities. Guide dogs are welcome.
Tickets:

Tickets available for purchase at www.qldgardenexpo.com.au.

Adult entry – $20
Children 15 years and under – Free
Groups of 10 or more – $18 each
Two-day weekend pass (Saturday and Sunday) – $35
Three-day pass – $50
 Further information: www.qldgardenexpo.com.au