Twelve Sunshine Coast operators will be waiting expectantly on the announcement of this year's annual Queensland Tourism Awards on Friday night.
It's a real achievement to get to the finals stage of such prestigious awards and what is so good about this year's finalists is the diversity of product up for honours.
In accommodation categories, we have boutique properties like Bli Bli House, Narrows Escape and Spicers Clovelly Estate, while we also have the relatively new business-style Best Western Plus Kawana Waters and the pace-setting Rivershore Resort holiday park in contention for awards.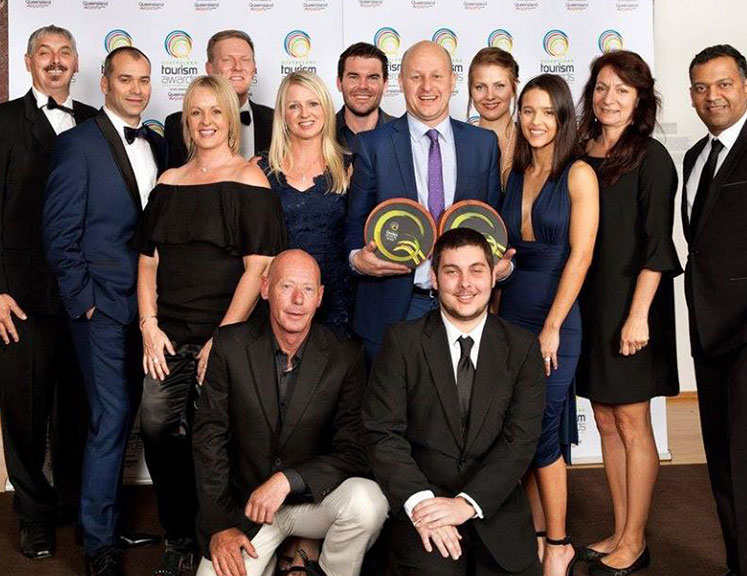 In destination categories, it is very encouraging to see the cutting-edge Mary Cairncross Discovery Centre join perennial favourite, Australia Zoo, because once again it highlights the diversity of product on offer across the Sunshine Coast.
Restaurant nominations for Peter Kuruvita's Noosa Beach House and Spicer Clovelly's The Long Apron follow on recent success for the region's restaurants in the first ever national Good Food Guide. Wasabi received two hats and six others one hat, including Yandina's Spirit House, which celebrated its 21st birthday this year by unveiling a stylish new bar and restaurant area.
What do awards mean? Yes, it's always nice to receive praise, but awards go far deeper. For instance, the Sunshine Coast is now being seen as one of Australia's most dynamic food and restaurant areas. The more our restaurants, cooking schools, bars, breweries and food products win national and State awards, the more the Sunshine Coast is recognised as a premium destination for travellers, and that translates into business and jobs for the whole community.
Winning an award requires hard work, so I wish all our nominees success on Friday night. Let's hope the 'gold rush' continues!