Sunshine Coast set to shine in the 2032 Games after IOC go-ahead.
The Sunshine Coast is looking forward to the 2032 South East Queensland Olympic which will showcase the best of the Sunshine State to the world.
Visit Sunshine Coast CEO, Matt Stoeckel, said that the event coming to South-East Queensland will be a huge boost for Sunshine Coast's tourism industry and once-in-a-lifetime opportunity to showcase the destination on the world-stage.
The Sunshine Coast is scheduled to host Olympic and Paralympic outdoor events such as cycling, mountain biking, athletics and sailing, as well as football and basketball.
In addition, the new Maroochydore central business district – currently under construction – will be the venue for a satellite athletes' village.
"The Sunshine Coast is well-proven as one of Australia's premier venues for major sporting and outdoor events, and with our year-round attractive climate and beautiful setting the region is tailor-made for hosting peak-performance sporting events.
"The bid team for the 2032 Olympic Games has clearly done an outstanding job, and we will be working closely with our local Sunshine Coast Council, and the Games' organising committee, to build momentum and excitement over the next decade.
"We are particularly excited about showcasing the Sunshine Coast's reputation as a premium cycling destination – both for road cycling and mountain biking. Council has been developing these resources over recent years and we will be looking to attract large numbers of domestic and international cyclists in years to come to make the most of these assets.
"The plans to have the road cycling and other sports at Alexandra Headland will provide an incredible opportunity to show-off the region's idyllic coastal setting.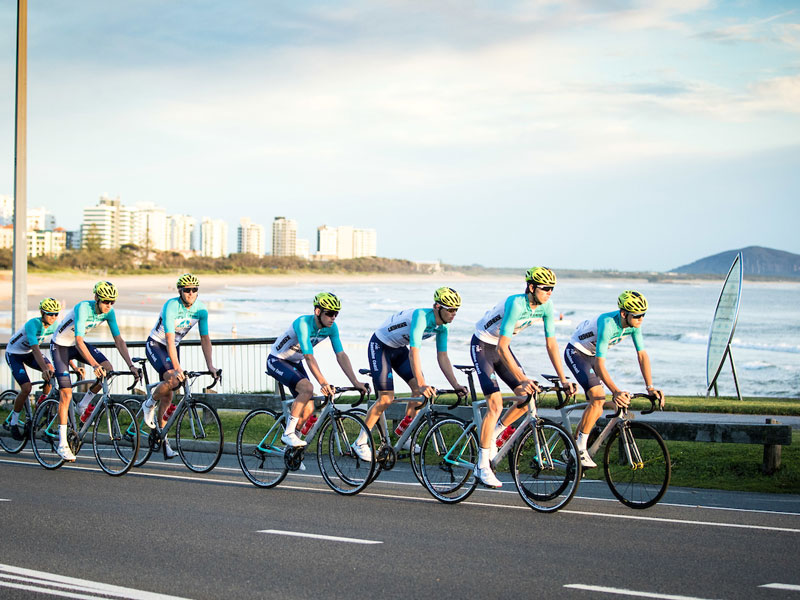 "While the focus will be mostly on our outside venues, we are very glad to host basketball matches at the Kawana Indoor Sports Stadium, as the Sunshine Coast has been a powerhouse in basketball and netball over the years and there will be capacity crowds for all the games.
"By 2032, the Sunshine Coast will have a new central business district at Maroochydore, and the Olympics announcement will provide massive impetus for its development. Already major buildings have been constructed and restaurants and bars have opened there, and an international hotel is well underway. With the beach just a few streets away, there can't be a better location for an athletes' village.
"The Olympics will turbocharge the Sunshine Coast's economic development and with the new international-capacity runway at Sunshine Coast Airport, there is excellent prospects for attracting additional hotel and tourism development aimed at both domestic and international travellers.
"Given the current economic difficulties facing our industry, the announcement in Tokyo couldn't have come at a better time. While the current challenges are affecting all our operators, the fact that we will play an integral role in a world event of the magnitude of the Olympic Games should provide optimism for the future," added Mr Stoeckel.
Sunshine Coast venues scheduled for inclusion in the 2032 Olympics:
Kawana Sunshine Coast Stadium – Football (Preliminaries)
Kawana Indoor Sports Stadium – Basketball (Preliminaries)
Alexandra Headlands – Cycling (Road), Athletics (Marathon & Race Walks), Sailing (Kiteboarding) & Paralympic Road Cycling and Marathon
Sunshine Coast Mountain Bike Centre – Cycling (Mountain Biking)
Maroochydore central business district – Sunshine Coast Satellite Athletic Village