The Sunshine Coast has a swag of exciting new tourism products to delight in 2018.
The region shouldn't just be your oyster, it should be your prawns and spanner crab as well!  The Mooloolaba Wharf $10m refurbishment project is looking great with three new restaurants opening in time for the summer holidays. The Dock serves 52 tap beers and two award winning restaurants by Queensland chef & restaurateur Tony Kelly – Rice Boi a street style Asian restaurant and Saltwater is a classic fish and chippery. It will be exciting to see further developments in the precinct roll out in 2018 and talking of food, the region will stage its first ever Sunshine Coast Asian Food Festival on Sunday 11 February at Spicers Tamarind Retreat.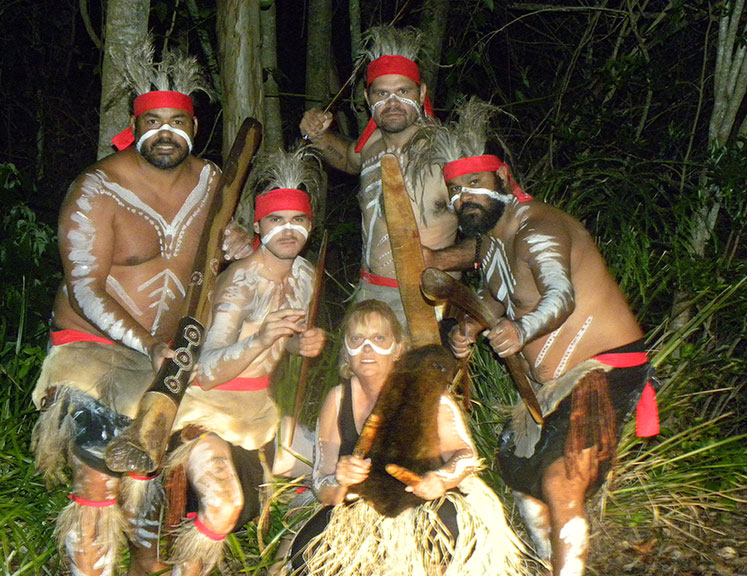 The Mary Valley's famed 'Red Rattler' is set to get back on the rails circa March 2018. The revitalised Mary Valley Rattler – whose heritage dates back over 100 years – will provide access to one of the lesser-known tourism areas of the Sunshine Coast, but one that is rich in food producers, historic villages, verdant landscapes and some of the region's best adventure travel activities including horse riding, kayaking, trekking and cycling trails. Initially, the Mary Valley Rattler will operate on Wednesday, Saturday and Sunday.
In April, the Discovery Group will unveil eco accommodation called 'habitat Noosa.' Operating since 1975, an existing campground is undergoing extensive revitalisation to position habitat as a world class eco-tourism facility. habitat is uniquely located in the National Park, a short five-minute boat ride from the Noosa Everglades and a 25 minute shuttle transfer from Noosa. The 65 acre site, with 500 metres of beachfront on the Noosa River will provide onsite camping, motorhome, RV sites and glamping accommodation.
The Sunshine Coast's iconic theme park, Aussie World will begin expanding from its current 6ha to its full 22ha site which includes adding five new major rides to the precinct and the majority of the renovation of the Pub to be completed in 2018. There's also a stack of talent coming to The Shed next year including Richie Sambora, James Reyne, Angry Anderson and the Sunnyboys.
Queensland Conference and Camping Centres (QCCC) Mapleton and Goombuckar have received the endorsement of the Jinibara People Aboriginal Corporation, determined native title holders for the Blackall Range, to offer Aboriginal Cultural Awareness activities for groups from 2018. The educational activities will be offered at Mapleton as the 'Triballink Centre' and will include story-telling and dance, reconciliation exercises, aboriginal arts and crafts and bush foods and bush skills.
Due to an idyllic climate and top-notch training facilities, the Sunshine Coast will be a popular training hub for up to nine countries in the lead up the Commonwealth Games. We look forward to welcoming athletes, supporters and families from Singapore, Scotland, England, Wales, New Zealand, Isle of Man, Niue and St Helena along with a number of athletes from domestic sporting teams, including Australia's Olympic champion women's sevens rugby squad. We also expect to be a popular destination for pre-and post holidays.