Special opening deal: 20% off all bookings until the end of August,22
Maleny Lodge, a new heritage boutique accommodation in the heart of the vibrant Sunshine Coast hinterland town of Maleny, will open on 30 May, after being lovingly restored by owners Andrew and Lucy Pink.
Maleny Lodge dates back to 1905, when it was originally called Rosedale, but was later renamed Maleny Lodge, and has provided lodgings ever since.
Andrew and Lucy Pink bought the property in 2021, after their highly successful re-birthing of a 1980s motel in Maroochydore and transforming it into the chic Loea Boutique Hotel.
With Lucy's impeccable eye for distinctive furnishings and objet d'arts, and a complete interior update of the Lodge, the couple have brought a new lease of life to the house whilst retaining its charm and original features. Full of luxury finishes, modern comforts and a beautifully curated collection of vintage furniture and trinkets, Maleny Lodge offers some of the newest accommodation in the Hinterland for many years.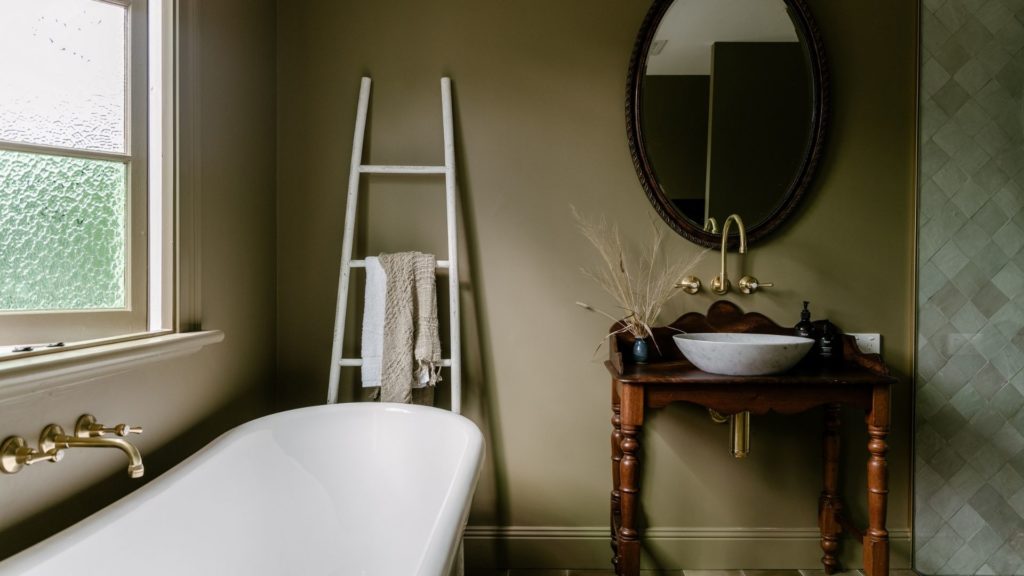 Maleny Lodge blurs the lines between boutique hotel and holiday home, offering an exclusively adults-only space where guests can disconnect from everyday life, relax and rejuvenate in luxurious surroundings.
There are four large ensuite guest rooms that can be booked separately, all named after the original family members who lived there. The four rooms are available from between $280 and $360 per night, subject to availability.
The original part of the house, Rosedale, is available for renting as a complete property, comprising three bedrooms: one king room with an ensuite plus two queen rooms sharing the main bathroom with a stunning claw foot bath. Rosedale comes with a fully equipped country kitchen, lounge/dining room with log fire, and cosy outdoor dining on the veranda.
Ideal for friends, small wedding parties, adult families and corporate think-tanks, Rosedale is available from $700 per night, and includes shared access to the picturesque grounds, heated magnesium pool and woodland area. The whole property is also available for renting, with a capacity of a maximum of 14 guests.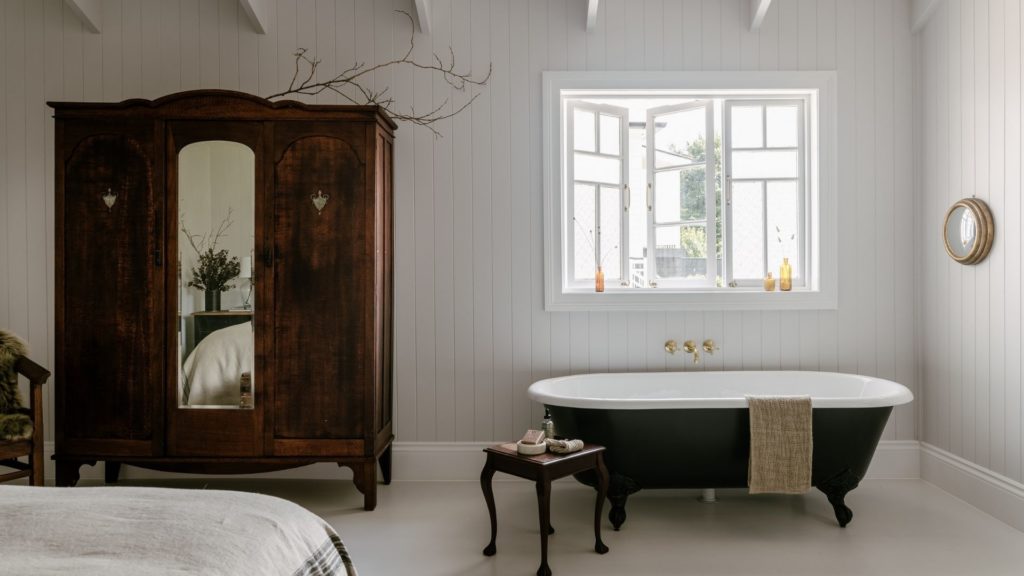 Co-owner Andrew Pink said that it had been a pleasure for Lucy and him to revitalise the impressive property.
"It has been a very careful balance between preserving the distinctive heritage character of the property and renovating it for the ultimate in contemporary luxury," said Andrew Pink.
"It's all in the detail. Our seven individually designed bedrooms are not only beautiful, but we have designed them with the comfort of our guests in mind. You can immerse yourself in cloud like bedding adorned with flax linen sheets for a dreamy night's sleep. Our luxurious bathrooms feature handcrafted artisan tiles with freestanding bath and/or double shower."
Ideal for special events
Maleny Lodge is available for exclusive hire making it a perfect venue for special events including
small weddings, retreats, gatherings and location shoots.
In addition to accommodating up to 14 guests, Maleny Lodge can host a further 36 guests for day within the Lodge's beautiful gardens. For all events Maleny Lodge is offered as a 'blank canvas', with the group arranging extras such as catering, marquee, furniture, and glassware/cutlery/crockery hire.
Exclusive hire prices start from $1800 per night. Plus $100 per additional guest attending your event (up to 36 additional guests).
Special discount offer for opening
As a special offer for Maleny Lodge's opening, rooms are being discounted by 20% for stays until the end of August 2022. The reduced rates will start from $224 per night until 31 August. Conditions apply. Bookings must be made direct via the Maleny Lodge website: https://www.malenylodge.com.au/
About Maleny
The historic Sunshine Coast hinterland town of Maleny lies in picture-postcard dairy country, interspersed with rainforests. Located high in the Blackall Range, about 40 minutes from the coast and Sunshine Coast Airport, the area is renowned for its environment and numerous scenic spots.
Maleny is known for its vibrant arts and craft scene and its rich food and produce. There is a wide choice of cafes and restaurants in Maple Street (where Maleny Lodge is located), featuring local and organic produce.
There's a myriad of sightseeing opportunities in the area, with panoramic views of the Glass House Mountains. Bushwalking, bird-spotting, farm tours and wellness retreats are popular pastimes in this area and walking trails are available in Maleny and through the lush rainforests of the nearby Mary Cairncross Scenic Reserve.
Major attractions include Maleny Botanic Gardens & Bird World, Gardners Falls, Maleny Cheese, Maleny Dairy and Brouhaha Brewery and Restaurant.
Full details of Maleny Lodge:
https://www.malenylodge.com.au/
Instagram @malenylodge1894
Facebook @malenylodge