One of the keys to the Sunshine Coast's tourism evolution over the past 50 years has been the contribution of its rich variety of tourism entrepreneurs.
We have to remember that the Sunshine Coast is still a relatively youthful destination, and so having successful innovators and operators as part of the Visit Sunshine Coast Board is vitally important.
At the AGM of Visit Sunshine Coast last week we had a number of highly talented members put up their hand for election to the board. Unfortunately, not all could be elected, but we were very pleased to welcome back Bill Darby, a true 'legend' of the Sunshine Coast tourism industry, who last served on the board when we were known as Sunshine Coast Destination Ltd.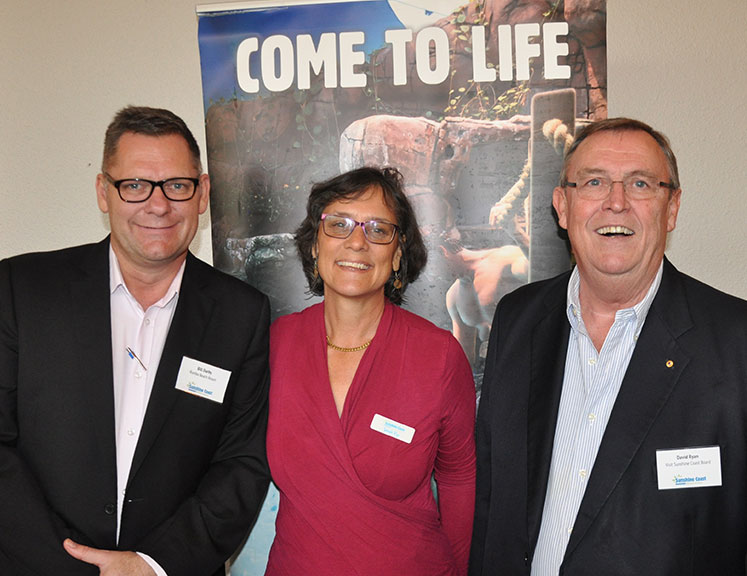 Bill, of course, has been one of the greatest advocates for the Sunshine Coast, and particularly his Caloundra region, where he was tourism and events chairman of the Caloundra Chamber of Commerce for six years. He takes over the board position from another great innovator and entrepreneur, Philip Hart, who has played such an important role in establishing the Sunshine Coast as one of the country's prime destinations for aquatic adventure, with Sunreef's Swimming with Whales attracting worldwide attention for the region.
The secret to a good board is that the various members bring a comprehensive range of skills to the table, and this is reflected in two board directors who were re-elected. Sarah Pye has worked in various facets of tourism for 35 years, is a University of the Sunshine Coast teacher and runs her own consultancy business Sustainable Promotions – focusing on event management and public relations. John Hall, who was elected as a skills-based director, brings top-level financial and governance skills to the board, and chairman David Ryan – elected after Grant Hunt's retirement last year – brings a formidable combination of business, development and tourism experience.